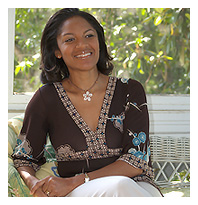 Welcome to


The Gift of Life Foundation

The Gift of Life Foundation was envisioned by its founder, Diane Glenn, who in 2006 after being diagnosed with breast cancer for the first time, felt a call to pay her blessings forward…and celebrate with purpose! Yes, she saw the silver lining of her circumstance despite her diagnosis. So with her family and friends in towe, she began using her birthdays as opportunities to raise awareness and money for the cause of breast cancer. In 2011, The Gift of Life Foundation was formed into a 501(C)3 non-profit organization with an evolving mission to reduce mortality gaps and strengthen the mental stamina of the most vulnerable populations and undeserved communities by achieving the following objectives:
Education – Tailoring messages, information/data to align with the realities of the populations who are hardest hit by breast cancer, other diseases and mental health issues/disorders.
Advocacy –Decision-making for who and how funds for research and clinical trials are allocated happens behind closed doors, in the boardroom. Having a seat at the table and a voice in these meetings are critical to ensuring that minorities are not left behind in these advancements and strides against cancer
Access - Healthcare is not a privilege, it's a human right. Our goal is to partner and connect individuals to resources that offer assistance to the uninsured and underinsured for preventative care services and healthcare treatment when diagnosed.
Comfort care and supportive services - We assist with providing recovery resources such as wigs, head wraps, pillows, drain pouches, bras, etc. can make a big difference in recovery from cancer treatment such as surgery, radiation and chemotherapy.